Discover "Nature's Little Secrets" in the British Virgin Islands at our Cooper Island "Dive-In"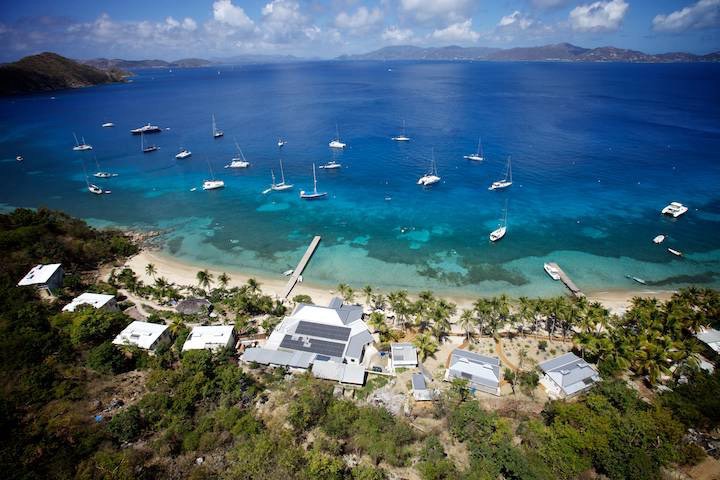 Sea Dog Divers is heading "home" again for 8 days/7 nights to the BVI for another jam-packed week of diving, fun, activities and relaxation while staying in a shore side paradise at the exclusive Cooper Island Beach Club.
We have again reserved this entire little resort (our own island) for our friends and guests.  Imagine a place with your own private stretch of beach, shore diving & snorkeling, great food and privacy all at your doorstep.  The dive boat will pick you up each day just a few steps from your front door, the beach is just a few steps away, and the excellent restaurant & bar is a very short walk.  You get the idea - it gets no better than this......your own personal paradise!!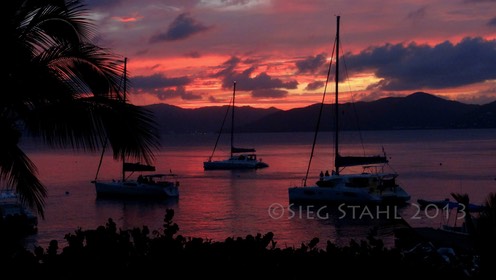 Prepare yourself for a week of incredible experiences while diving an unbelievable variety of sites.  You won't just be diving off one island, but rather a whole chain of islands referred to as "nature's little secrets" by those of us who know them.  You will also experience an amazing level of service from our dive host & great friends, Sail Caribbean Divers.  With their seasoned staff, and fleet of custom Newton dive boats ranging in size from 26 to 46 feet, this premier dive operator will show us the best of BVI diving at sites including the famous R.M.S Rhone, the Indians, wreck alley, etc.
Whether your goal is to dive the great wrecks & reefs, or just to hang at the beach with your toes in the sand, this is the trip for you! No club scene, no malls, just palm trees, sandy beach, Caribbean sun, water toys, and a cold drink.....yah mon, just the recipe for someone who needs to get away to a totally stress free zone!  Guests & snorkelers are always welcome on the dive boat too!  There is something here for everyone, so come join us to make some new friends and rendezvous with old friends in the beautiful BVI.
Those of you who've been to the BVI with us before already know what a special time it is and treasure all the great memories that you left with. Those who haven't yet experienced the special treatment that our guests receive on our very own little island, we can only say one thing.....the BVI is "natures little secret", and you WILL want to return with us again, because this is the Caribbean home of Sea Dog Divers.

All guest rooms are newly renovated, with an extra large beachfront balcony, a King four-poster bed (or twin single beds) and en-suite bathroom and spacious wet-room style shower. Rooms feature luxurious Simmons BeautyRest beds, eco-friendly linens & amenities, ceiling fan, mini-fridge, tea & coffee facilities, iPod dock/clock-radio and digital safe.
Fly directly to Tortola (EIS), or to St. Thomas (STT) and take a ferry to Tortola. We strongly reccomend arriving on St Thomas the night before and then take a mid-day ferry to Road Town on Tortola. Full logistics information will be provided well in advance.
Space is extremely limited, so contact us ASAP with questions and to arrange your deposit & reserve your spot! 
email: Sea Dog Divers
We strongly recommend trip insurance and dive accident insurance!