Dive & Relax in the Paradise that is St. Lucia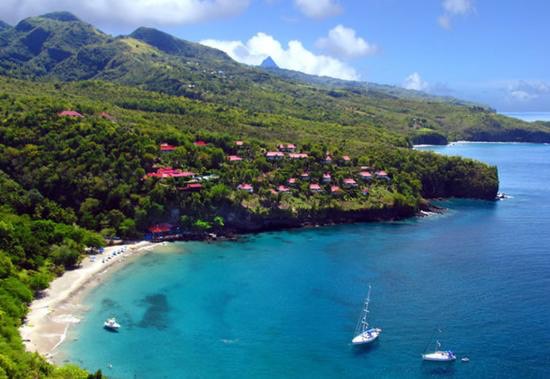 Join Sea Dog Divers for an incredible week of diving and relaxing (and an incredible value) at the award winning Ti Kaye Resort & Spa. It is located at the beautiful Anse Cochon cove on the legendary island of Saint Lucia. Nestled along the cliff side, Ti Kaye overlooks the serene waters and silver sand of the secluded beach below.
The resort is often described as 'inspired by nature'; each cottage is purposely built into the landscape, drawing from the beauty of its lush natural surroundings. Equipped with modern amenities and some unusual quirks, guests are invited to unplug and indulge in the purposely built outdoor shower, dip in their personal plunge pool, or simply relax in the double hammock while watching the sunset from their balcony. Cottages offer postcard perfect views and an intimate, private setting by design. 
St. Lucia is a lush mountainous island boasting the Caribbean Sea on the west coast and the Atlantic Ocean on the east. This island paradise has a dramatic topography; twin pitons, walk volcano and numerous waterfalls scattered across the island. Underwater, the beauty is just as spectacular!  
Ti Kaye Resort and Spa is located in the Marine Reserve of Anse Cocho, and Island Divers at Ti Kaye is part of the resort operation and is a well equipped fully functioning PADI dive center, one of the best the island has to offer. From its humble beginnings back in 2003, as the resort developed and expanded, so did the dive center. Fully furnished with a new dock, training room for certification courses, variety shop and 36′ Newton dive boat, Island Divers has raised the bar of the typical dive experience. By far the most important asset of Island Divers is our team members. Their knowledge of their craft is unparalleled and upstaged only by their easy going and carefree nature; justly a fantastic bunch to work with.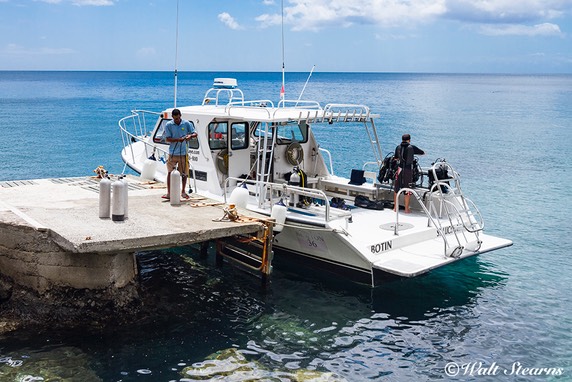 Island Divers truly is a divers' perfect one stop shop for everything dive related, located on the beach. Island Divers is located in the marine reserve of Anse Cochon. This means divers have access to two amazing house reef shore dives right off the beach, and some of the best dive spots on the island, including the Lesleen M wreck; a 165-foot freighter that was sunk in our bay in 1986 by the fisheries department to become an artificial reef. It is the only accessible wreck dive on island and is so close to us, we sometimes kayak out to it! Due to our location, apart from our shore dives and the wreck dive, we have 3 other dives sites within a 3 minute boat ride and 10 other dive sites within 25 minutes!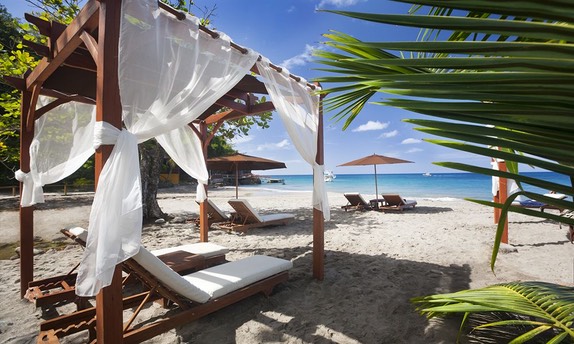 This is an adventure you probably shouldn't miss!
Space is limited to only 12 divers plus non-divers, so contact us ASAP with questions and to arrange your deposit & reserve your spot! 
email: Sea Dog Divers
We strongly recommend dive accident & trip insurance!